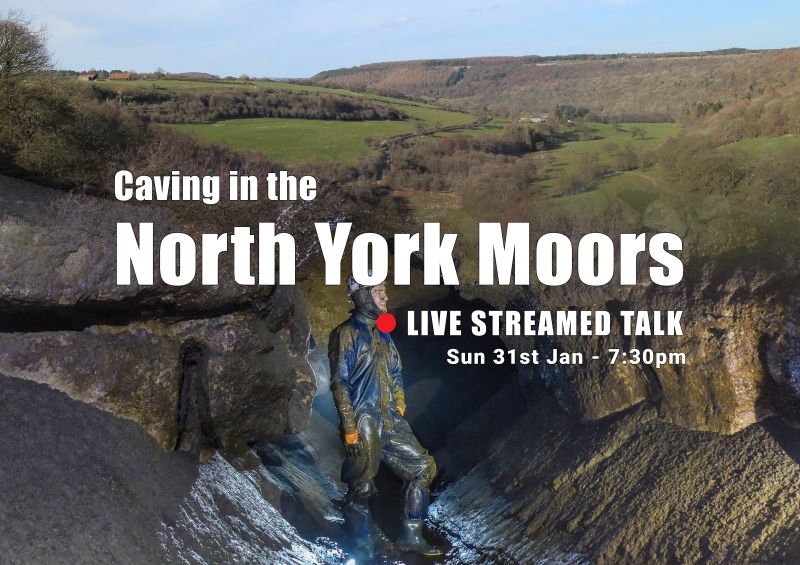 With lockdown boredom well and truly setting in, we have decided to entertain ourselves by putting on a live-streamed caving talk this Sunday.
This hour-long talk will provide a pictorial tour of all aspects of caving in the North York Moors, including the Windypits and the evolution of the North York Moors from a region where no active phreatic caves were known, to one sporting a 3.8km system, explored by our group over the last 14 years. We will include pictures and a survey from the 1km extensions made in 2020, as well as a discussion about the possibilities for other such systems elsewhere in the region.
Sunday 31st January - 7:30pm
YouTube: https://www.youtube.com//YorkCavingClub
Facebook: https://www.facebook.com/yorkcavingclub
Periscope: https://www.pscp.tv/yorkcavingclub
The talk will also be available after the live broadcast.
We know everyone has online-fatigue at the moment, so we're not expecting huge enthusiasm at this stage of lockdown. However, we've had such a good time putting this together and learning all the technology, and if we manage to entertain a few very bored cavers in the process (and maybe even persuade others to have a go at something similar) then that's even better.